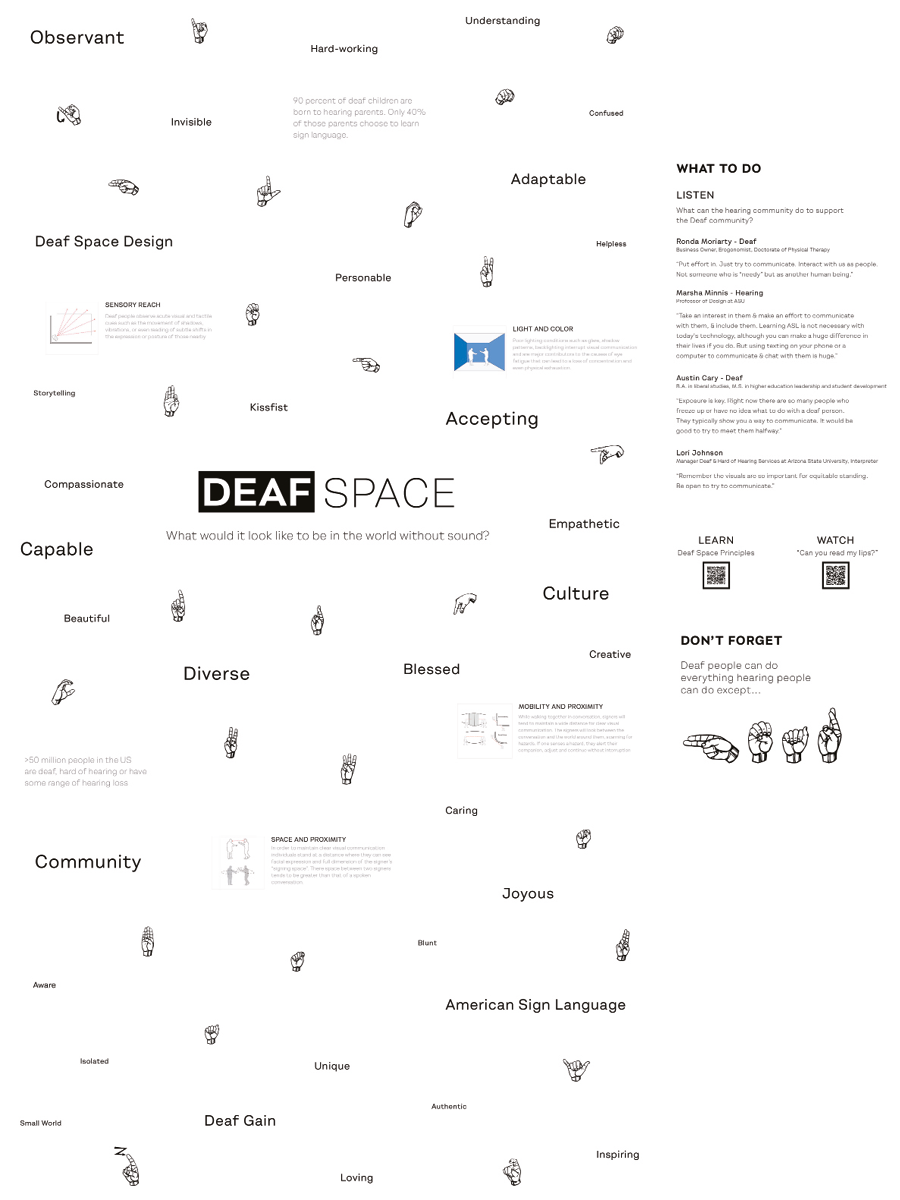 Deaf Accessibility
Human Rights
We live in an audible world. Technology, infrastructure, transportation, and entertainment are all created with the hearing person in mind. Over 50 million people in the United States experience these things with limited or no sound. Personal interactions with the environment around you change drastically with no audible input. Vital information is missed because there are no accessible options for those who are deaf or hard of hearing.
The Deaf community is not waiting around for our help. They have continuously shown resolve, courage, and tremendous adaptability when it comes to navigating the hearing world. But they must not cultivate change alone. The hearing world needs to step up, partnering with the Deaf community to reinvent the way we look at the world around us. We must begin to change the way we perceive the space around us in order to develop technology, infrastructure, transportation, and entertainment in a way that is inclusive to everyone.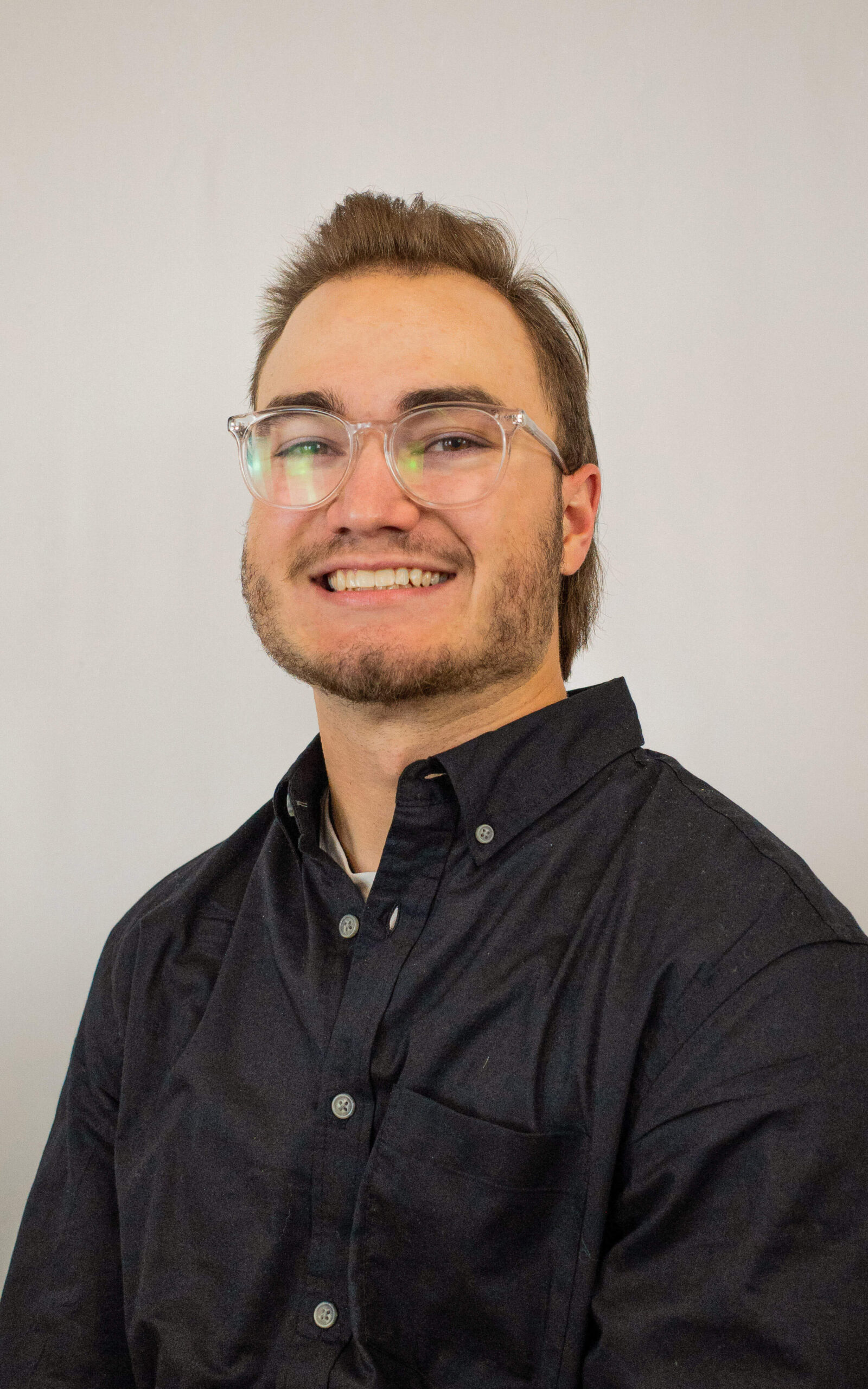 Kyle Erlandson
kyleerlandsondesign.com
Kyle Erlandson is an Illinois native who found graphic design in high school. Visual communication quickly became Mr. Erlandson's passion. He decided to attend Arizona State University to major in graphic design, discovering the beauty of American Sign Language along the way. He plans to continue learning sign language, loving chicken, and looking to start his career in the graphic design industry.