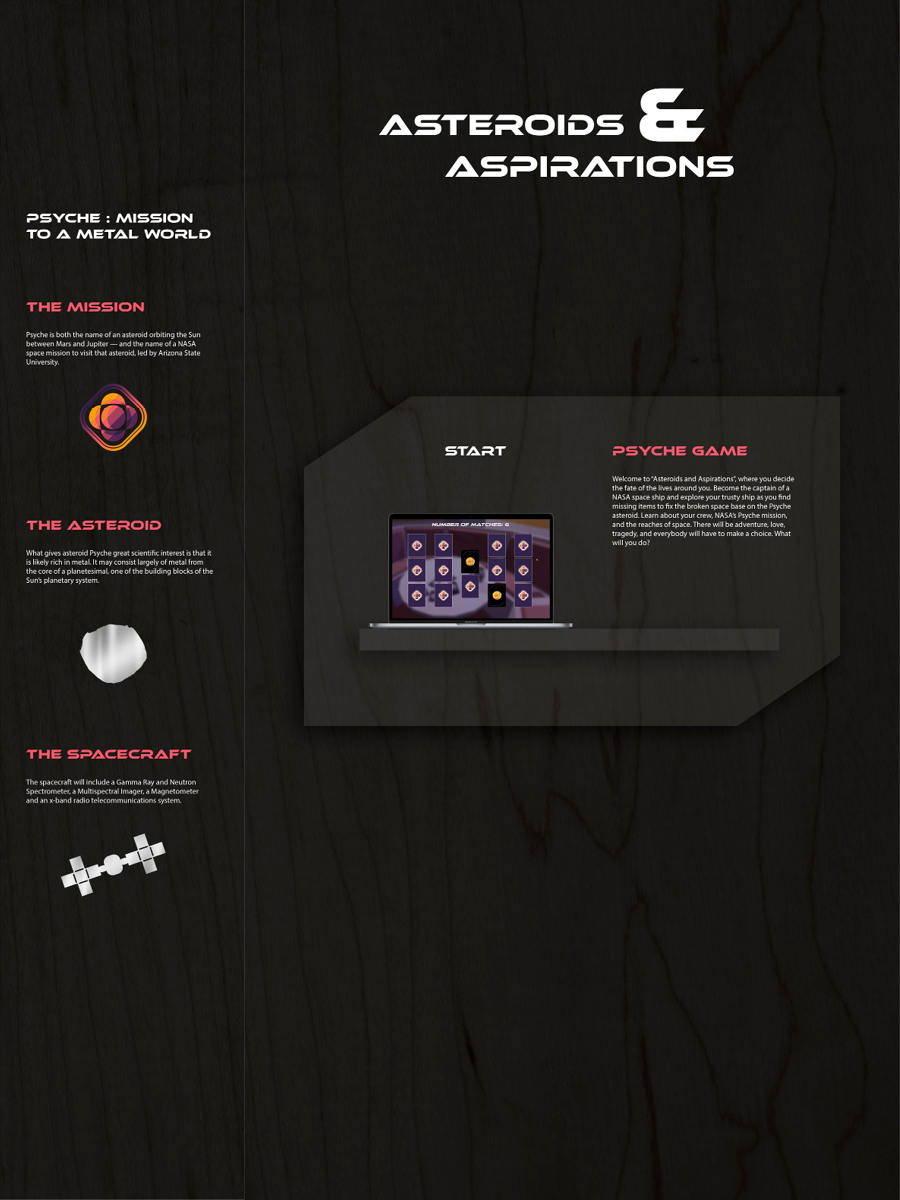 NASA Psyche
Science
Psyche is a NASA space mission led by ASU to visit the asteroid Psyche 16. This asteroid is largely made of metal and is believed to be the remnant metallic core of an ancient planetesimal. This may uncover the mystery surrounding our own planet's metallic core and many others. 
Mission Psyche works with ASU students on various projects in preparation for the spacecraft launch in August 2022. This particular project is a web-based game that a student collective of various majors worked on during the fall and spring semesters. The purpose was to design and implement an entertaining and educational game about the NASA Psyche mission. The game is intended to be a fun and compelling way for the public to learn more about the mission. 
Disclaimer: The game is a fictional creation of the creators' imagination and is not intended to relay true events. Any resemblance to actual events or people, living or dead, is purely coincidental. Detailed information can be found on the Psyche website: https://psyche.asu.edu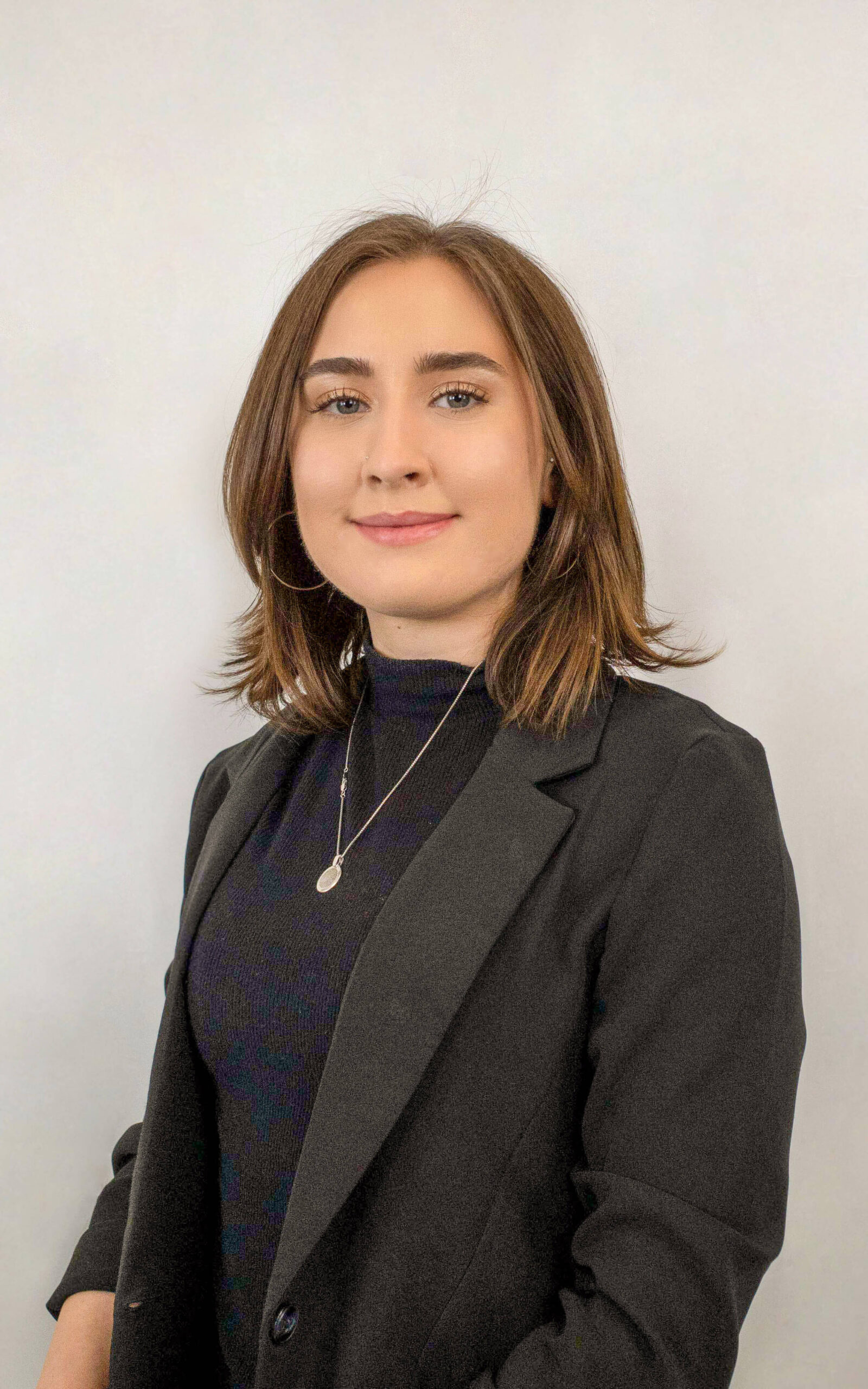 Rylee Segersten
Rylee Segersten is a graphic designer based in Peoria, Arizona. Growing up she had an interest in the arts and entertainment industry: mostly studying films and poster processes. She has since developed a passion for marketing, UI/UX, and motion design. Rylee is ecstatic to start her journey into the design industry, and hopes to design marketing campaigns for films in the future.