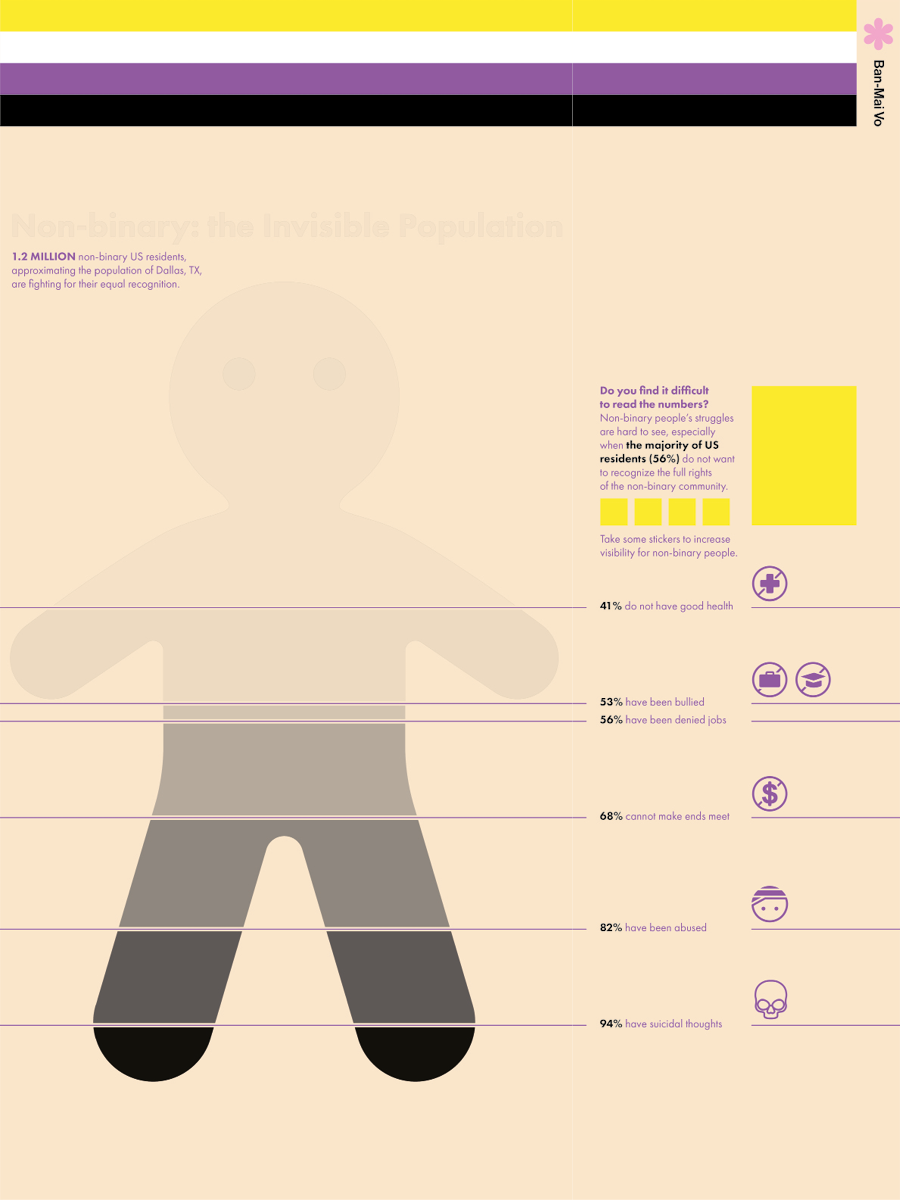 Non-Binary Recognition
Identity
1.2 million people in the US identify as non-binary. Non-binary is a gender that is not male nor female. However, non-binary people can be born either male, female or intersex. They can also be attracted to men, women or both.
Society does not recognize non-binary people equally. At a young age, non-binaries are discriminated against at school which denies them the opportunity for equal education. As adults, they are not treated equally at work, which reduces their chances of making a living wage. Discrimination also leads to low quality of life, including health issues and suicidal thoughts. Moreover, no legal paper identifies non-binary as a gender. By March 2022, only one non-binary among 1.2 million is legally recognized on their passport as gender X.
Non-binaries are also human beings who live their lives as who they are. Nobody deserves denial of educational opportunities, incapability to make ends meet nor a low quality of life. 
Non-binary rights are human rights.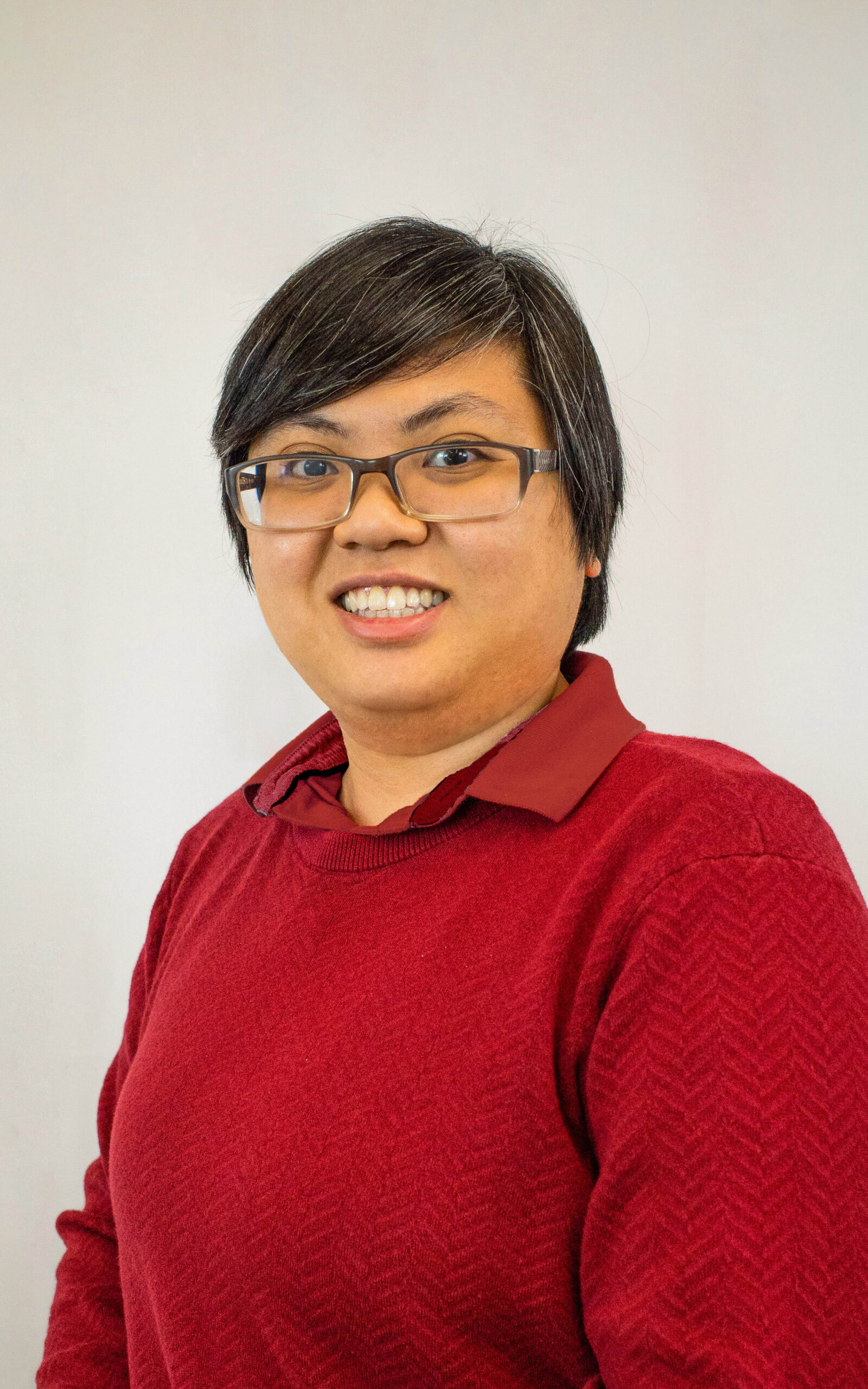 Ban-Mai Vo
Ban-Mai Vo is a graphic designer based in Phoenix, Arizona. Understanding the challenges of living with disabilities and having disabilities themself, Ban-Mai dedicates their efforts to making not only aesthetic but also accessible designs. They usually listen to audiobooks while working. When Ban-Mai doesn't design, they design typefaces and practice European and East Asian calligraphy.