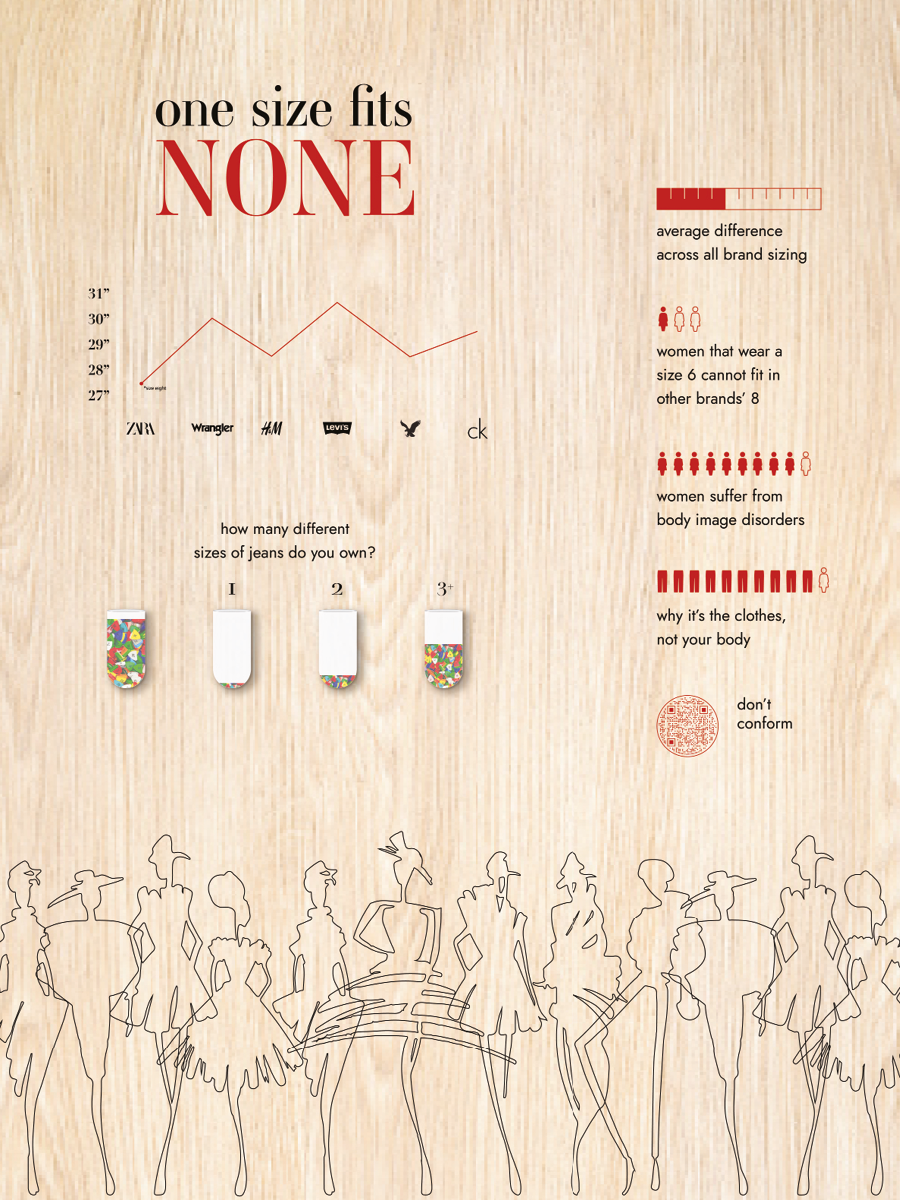 Vanity Sizing
Identity
Size inflation is the phenomenon of ready-to-wear clothing of the same nominal size becoming bigger in physical size over time. This is made to make women feel confident in a smaller size; in reality, they develop body image disorders when they can't fit into those identical sizes at other stores. With unstandardized sizing in women's clothing, there is an average 5-inch difference for one single size across all brands.
Clothes shopping is a daunting experience for most women. Some brands build their sizing on what they want their customers to look like. One in every three women can fit into one size in one brand but cannot fit into the next size up in other brands; contributing to the 91% population of women that suffer from body image disorders.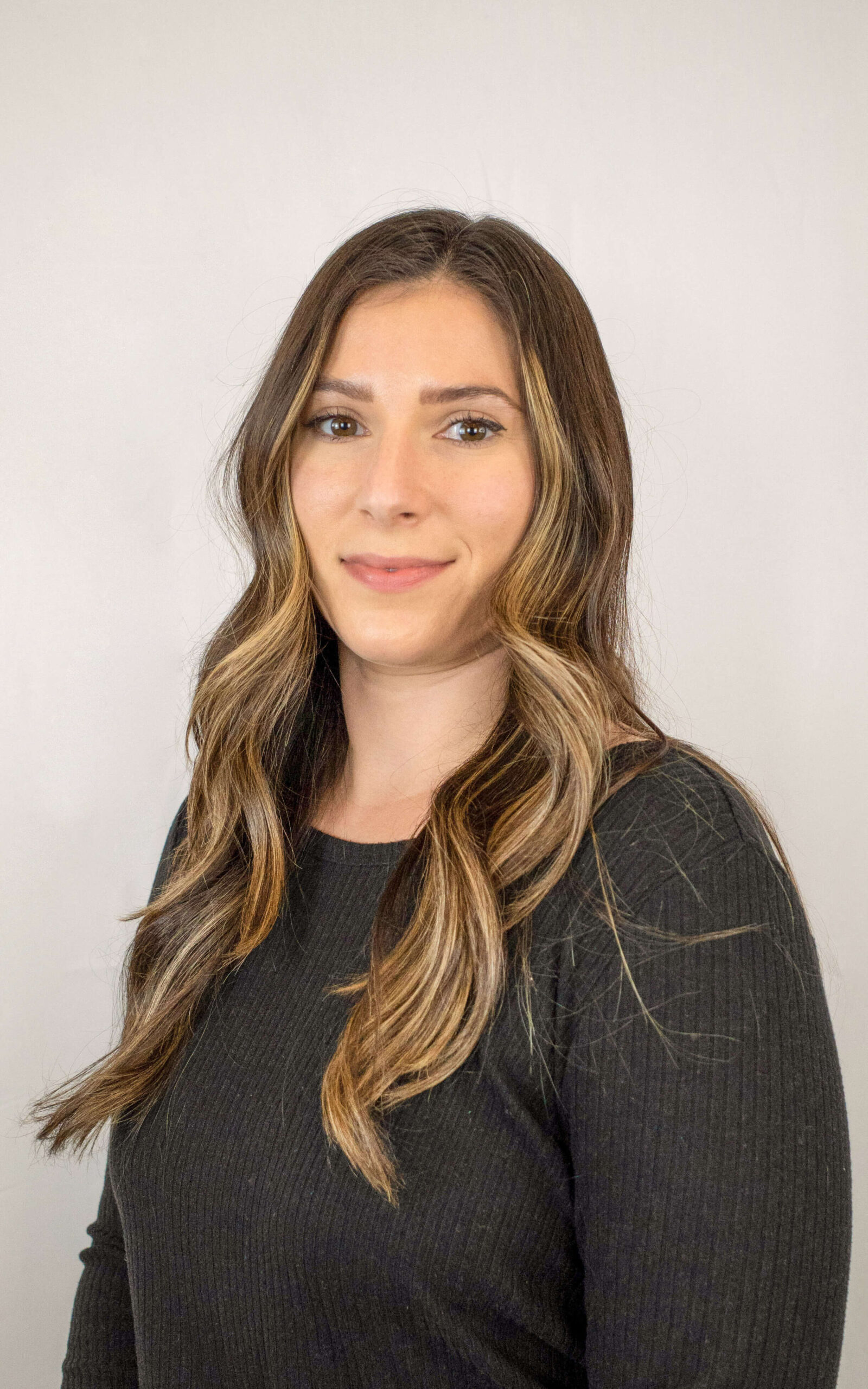 Rachel Adrian
Originally from Boston, Massachusetts; Rachel Adrian got her creative start in the culinary world by decorating some killer cakes. She has now taken her love for design to the next level by completing her third degree: Graphic Design. 
She approaches design inspired by earthy aesthetics: everything from color palettes to textures while offering honest and clean design. Rachel is a designer with a delectable approach and unique perspective.