Ryan
Allison

.

Ryan Allison is a Diné artist and musician from Fort Defiance, Arizona, located on the Navajo Nation. Coming from a culture rich with history, art, and music, he seeks to illustrate Navajo lifestyle, philosophy, and perspective by blending traditional Diné art with graphic design principles. He is interested in the role Indigenous people have played throughout design history as well as studying the various ways graphic design can be applied in Native communities today.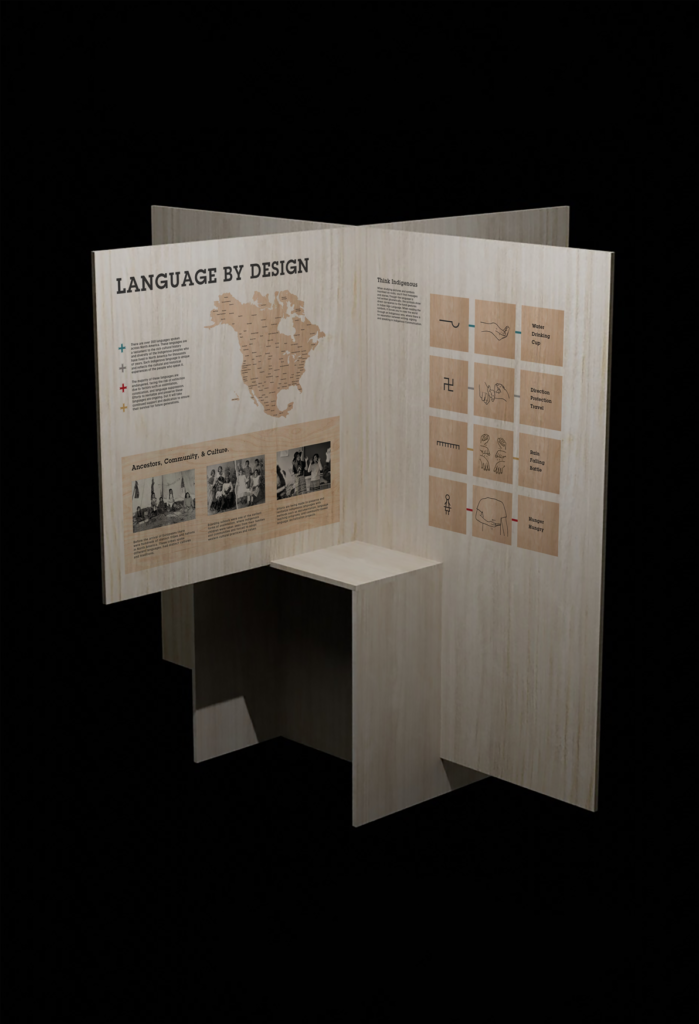 Indigenous Languages
Preservation
There are over 500 federally recognized tribes in the United States, with each tribe having a culture and language unique to their own. Culture lives within the Native communities by passing down stories and songs of their ancestors told in their Native language. Unfortunately, many Indigenous communities have lost forms of communication due to forced assimilation and cultural genocide. Whether it be language speaking, writing, or hand-talking, Indigenous communication is vital to the preservation of culture.