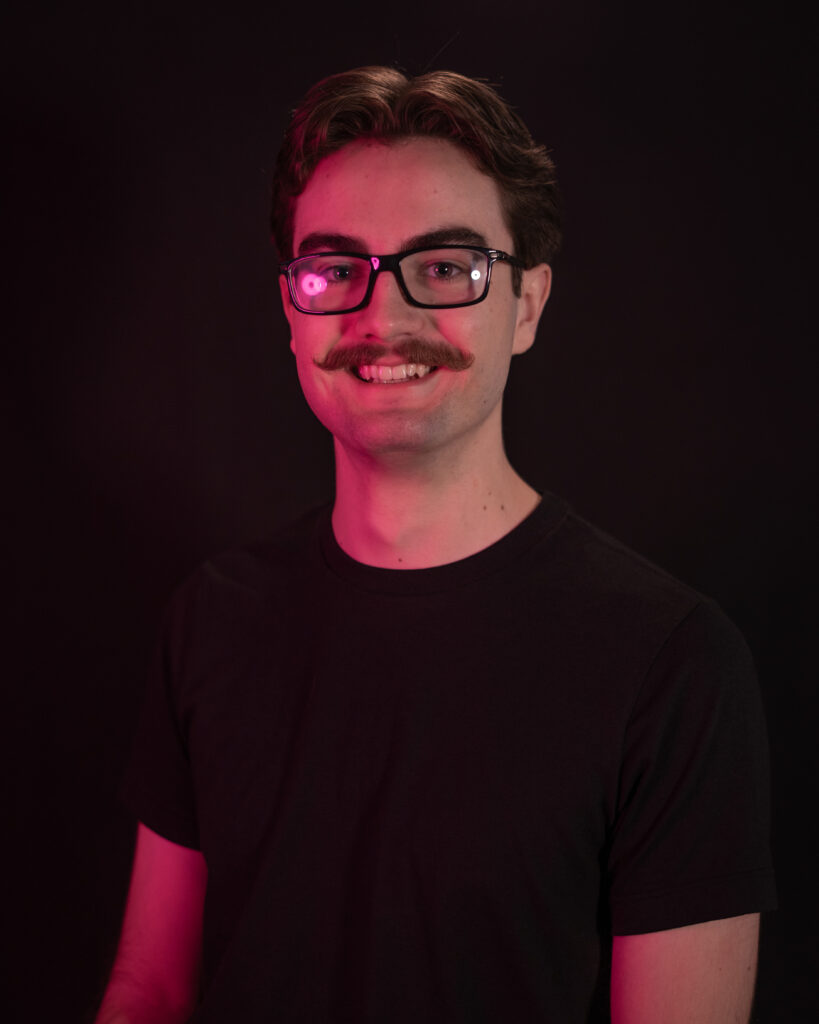 Ryan
Peterson

.

Ryan isn't your average graphic design student. He's a force to be reckoned with, armed with a killer combination of creativity, technical know-how, and an unstoppable drive to succeed. Throughout his college years, Ryan has tackled a variety of design challenges head-on, from branding and packaging to digital media and print collateral. His mastery of design software, typography, color theory, and visual communication principles is second to none. With a passion for design that burns brighter than the sun and a commitment to excellence that's as unwavering as his focus, Ryan is poised to take the graphic design world by storm. Whether he's working in an agency, running his own design business, or freelancing, Ryan is sure to make waves with his killer design skills.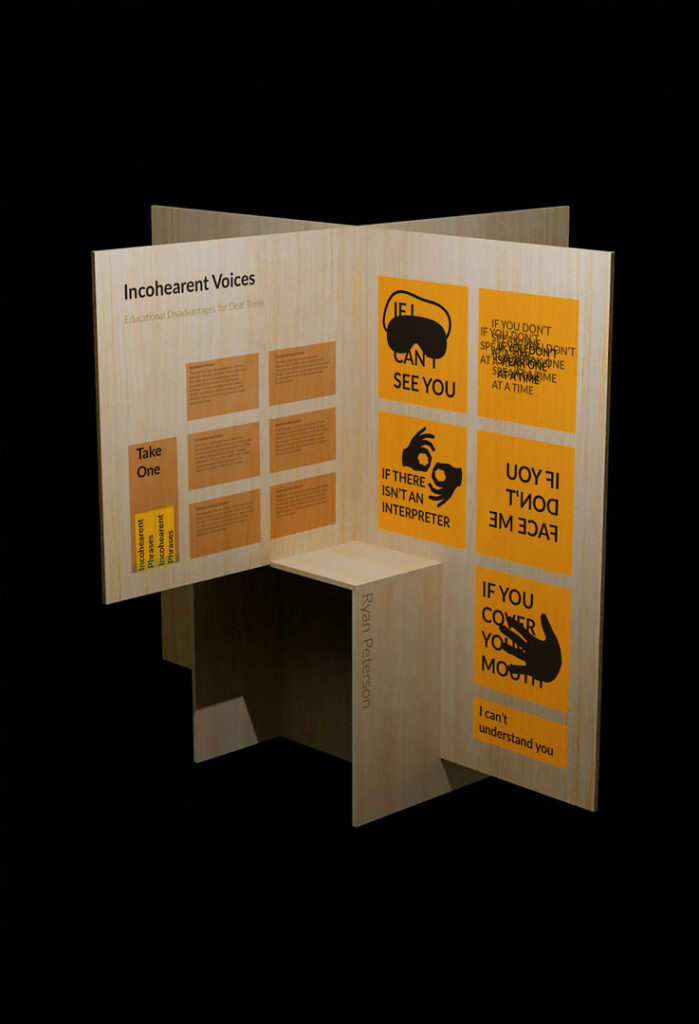 Deaf Teens' Mental Health
Human Rights & Health
Deaf teenagers experience communication challenges every day. Over 90% of deaf children are born into hearing families, this sometimes leads to parenting and educational challenges that have mental health consequences. School environments also play a pivotal role in their mental health, whether it be trying to fit in with others, being victims of bullying, misunderstanding lesson plans, having unproductive learning environments, or having insufficient resources. All of these factors have a great impact on the health and well-being of deaf teens. Through educating and bringing to light these issues to the hearing public, perspectives can be changed for the better as people are made aware.